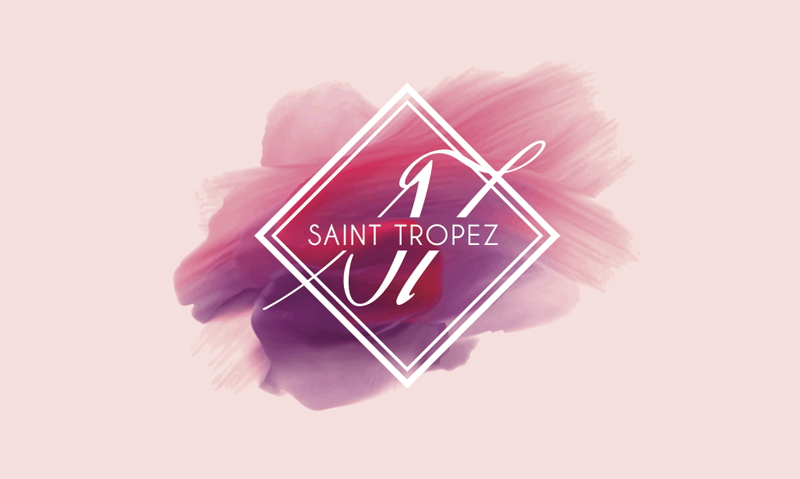 Projekt logo dla gabinetu kosmetycznego Saint Tropez. | Logo project for cosmetic studio Saint Tropez.

Projekty wizytówek – wybrane dwie wersje. Czarna dla mężczyzn, różowa dla kobiet. Każda wizytówka składa się z przodu z logo, wnętrza z miejscem na zapisy wizyt, pieczątki oraz tył na spis usług i dane kontaktowe.
Business cards – selected two versions. Black for men and pink for women. Each business card consists of a front with a logo, place for visiting records inside and a stamps and a back for a list of services and contact details.